February 3, 2021
Architectural millwork is universally a defining feature in buildings. It indicates the level of quality, professional craftsmanship and attention to fine detail that has been granted to each building project. With a list as impressive as ours, spanning over 1000 grand luxury casinos, hospitality and residential buildings, our millwork's success and superb efficacy have actualized the visions of our clients for decades.
We've contributed to projects in North America, Europe and Asia in a vast variety of styles and designs that emphasize our own capacity to complement many kinds of construction projects, anywhere in the world. Our fine architectural millwork is backed by our technological expertise and meditated manufacturing processes, which helps us to refine our projects and achieve impeccable accuracy.
Our Architectural Millwork Worldwide
We're excited to share some examples from our wealth of millwork around the world. It's because of this hefty portfolio that we have been recognized as a prime millwork partner choice for luxury residential and hospitality developments by many of the top-ranked architects in the business. For more than 55 years, our highly skilled and professional team has been trusted to deliver some of the best architectural millwork in the world.
Resorts World, Las Vegas
This globally recognized premier developer and operator added this magnificent 3500-room Resort and Casino to its impressive collection. Resorts World Las Vegas gallantly hosts decadent private salons, poker rooms, restaurants, bars and conference rooms, which are adorned with Sefina's signature architectural millwork.
Not an inch of this extravagant undertaking has compromised on quality. The fine details and opulent decor give guests a true feeling of a life of luxury. With such a myriad of vacation and business options available to its clients, Resorts World is well-recognized for its high-ranking establishments. Over 50 million guests visit Resorts World destination resorts; this success surely speaks for itself.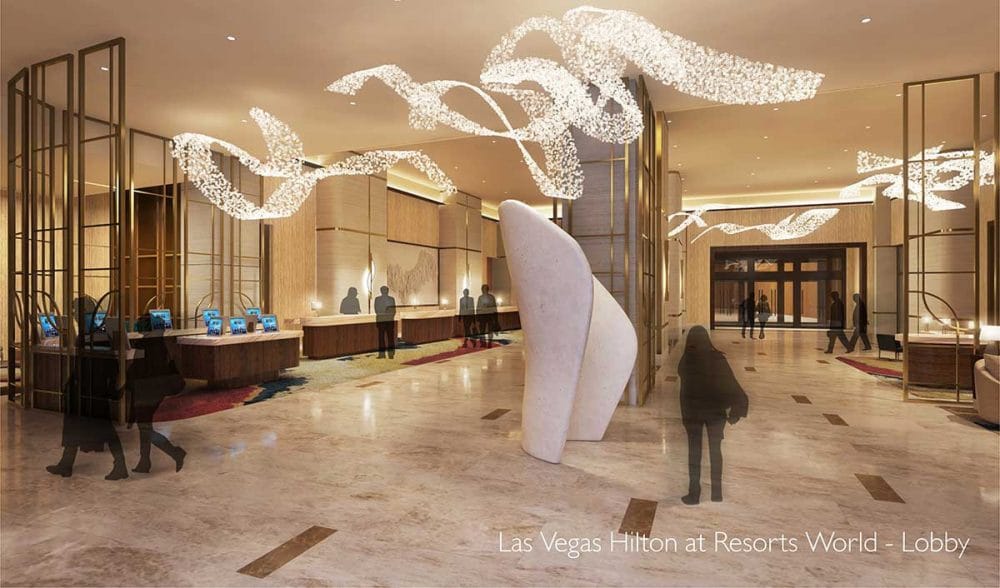 Hard Rock Hotel
Dozens of Hard Rock Hotels are located in several countries from Cancun to Panama to the United Kingdom, recognized for their adventurous Rock n' Roll theme and eclectic tones throughout their dazzling architecture. This fun alternative resort chain demands more of a melodic bang with bright and jazzy accents that kept our millwork project entertaining and specialized, while maintaining our high-quality technical skills and professionalism throughout our processes.
Today we're working on the newest Hard Rock Hotel soon to debut at 159 West 48th Street in Times Square Spring 2022. Reflective glass will cover the 35-story tall structure comprising of 291,000 gross square feet with 446 guest rooms, two entertainment venues, flexible meeting spaces, round-the-clock dining options, a fitness center, and a rooftop lounge. Another world-class project in the heart of New York City.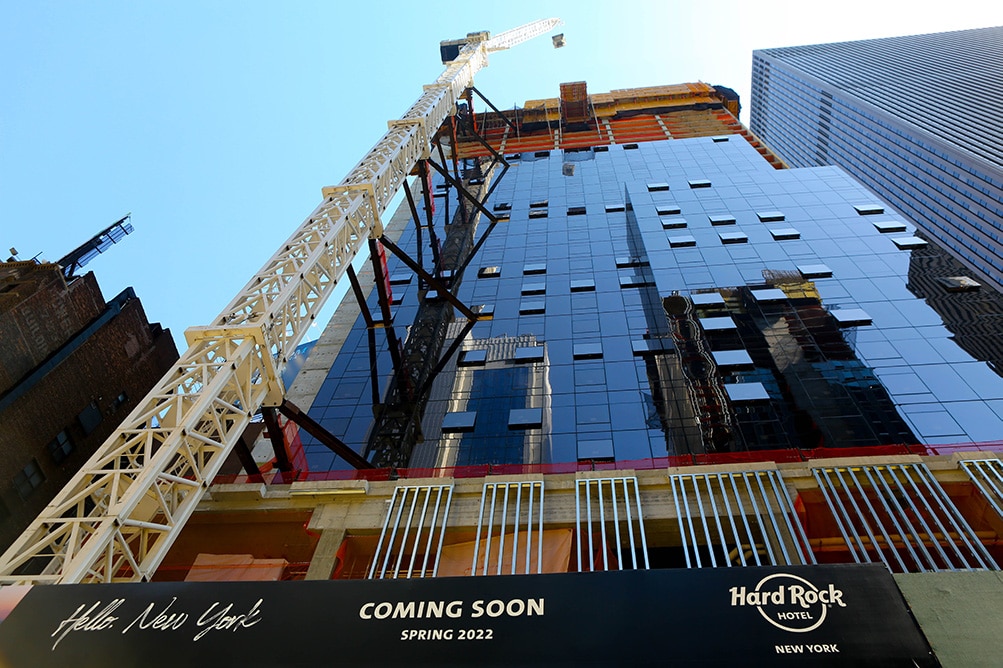 New Jersey Performing Arts Centre
This impressive feat of architecture is considered to be the anchor cultural institution for the city of Newark and the State of New Jersey. It's one of the largest performing arts centres in the United States and has seen the likes of cultural icons, renowned artists, orchestral, instrumental and theatrical brilliance both nationally and internationally. The Performing Arts Centre hosts world-class performances, so upon its construction, every detail had to be just right to reflect the beauty of such artists.
Sefina's architectural millwork expertise was called upon to ensure that the final touches of excellence would add to the magic taking place on stage. Finer details with such technical accuracy always provide our clients with what they're looking for, from doors to veneer to metal and glass integration.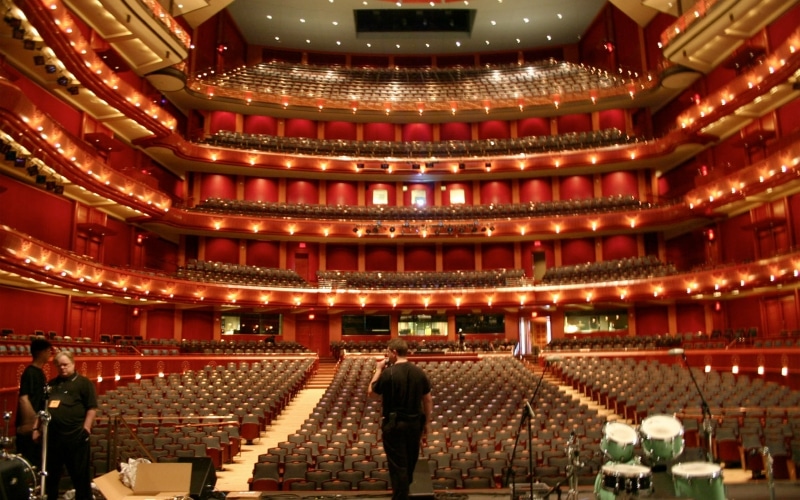 We continue our architectural millwork journey, embarking on new projects as we begin our 2021 chapter. Stay tuned for our latest productions as we partner with some of the industry's greatest and highest-ranking developers who specialize in the art of luxury. We're proud of our 1000+ project portfolio and counting- here's to 1000 more and a prosperous year for all of us in the industry!